London February 2011

February 2011

Pictures from London in February 2011.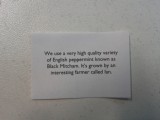 Peppermint
Wednesday 2nd February 2011
Picture of a small note included in some "Peppersmith" chewing gum.



St. Blaise's Day
Thursday 3rd February 2011
Two odd pictures from either end of St. Blaise's Day - breakfast at the Regency Cafe, and an annoying poster on the tube on the way home.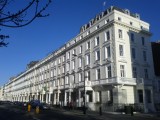 Blue Sky
Tuesday 8th February 2011
A few pictures in SW1 on an unusually sunny day for the time of year.


Coffee Tasting
Thursday 10th February 2011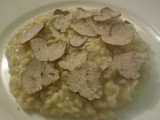 White Truffle
Saturday 12th February 2011
Afternoon shopping around Chelsea, where I bought a white truffle. Truffle risotto for dinner!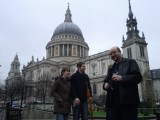 London with Rob and Byrnie
Saturday 19th February 2011
Sightseeing in London with Rob and Byrnie, Byrnie having never properly been to see the sights in London before, despite living only about 30 miles away.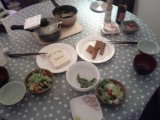 Japanese Food
Sunday 20th February 2011
Japanese food for dinner!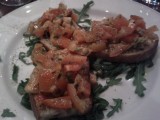 Santoré
Tuesday 22nd February 2011
Dinner at Santoré, a pizza place on Exmouth Market.



Bicester Village
Sunday 27th February 2011
Shopping trip to Bicester Village.