London March 2011

March 2011

Pictures from London in March 2011.



Lunch at Oliveto
Wednesday 2nd March 2011
A single picture of a couple of the ever excellent pizzas at Oliveto.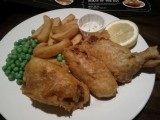 Veggie Fish and Chips
Thursday 3rd March 2011
Veggie fish and chips at the Gloucester on Sloane Street.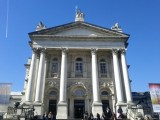 Sunny Saturday
Saturday 19th March 2011
Late breakfast at the Regency Cafe, a wander round the Tate Britain, lounging around in the gardens for a bit enjoying the sun, then vegetarian caviar and Worthenbury sparkling wine in the evening.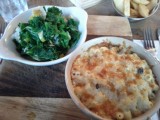 Al's Birthday Lunch
Sunday 20th March 2011
Lunch with Al and friends in Battersea.



Lamb and Flag
Tuesday 22nd March 2011
Just one picture at the Lamb and Flag, taken after we went to see Cave of Forgotten Dreams.



Champagne and Karaoke
Friday 25th March 2011
Just one picture (blurry shot of Gav) from a rather excessive evening of champagne and karaoke.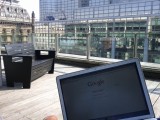 Working on the Balcony
Friday 25th March 2011
A couple of shots of a very leisurely morning at work, out on the balcony.



Protests
Saturday 26th March 2011
Picture of a discarded placard found on the day of the protests in London.



Afternoon Stroll
Sunday 27th March 2011
Whilst Chie was having an afternoon nap, recovering from her recent dental surgery, I decided to go out for a nice long stroll, all the way to Holborn.



Good Old Holborn
Thursday 31st March 2011
An evening visiting the usual suspects in Holborn.