London May 2007

May 2007

Pictures from life in London in May 2007.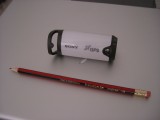 GPS
Wednesday 2nd May 2007
My new toy!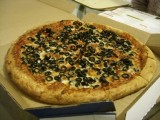 Pizza
Thursday 3rd May 2007
Laziness prompted us to order in a pizza, and we felt compelled to take a picture of it as they'd gone overboard on the olives a bit...



Chie's Birthday
Friday 4th May 2007
Just a couple of pictures from Chie's birthday.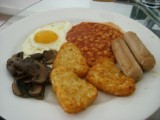 Cooked Breakfast
Saturday 5th May 2007
Saturday morning cooked breakfast.


Tea and a Walk Along the Thames
Sunday 06th May 2007
A slightly belated birthday tea for Chie, followed by a walk along the Thames.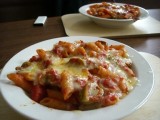 Bank Holiday Monday
Monday 7th May 2007
Actually mainly just stayed in and had a very relaxing day (including some very good pasta).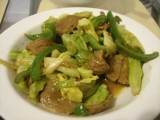 Miso Stir Fry
Wednesday 09th May 2007
Just one picture of the dish Chie made for dinner.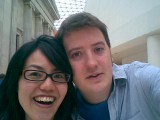 Joi Buffet and the British Museum
Saturday 12th May 2007
A fabulously tasty lunch at Joi Buffet, followed by a bit of a wander around the British Museum.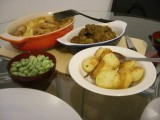 Roast Meal
Sunday 13th May 2007
A few pictures of our dinner (!) which actually didn't turn out all that great.



Miyagikyo
Monday 14th May 2007
A couple of pointless pictures of me sampling one of the bottles of Miyagikyo (a Japanese whisky) we were given.



Spamalot
Wednesday 16th May 2007
A picture taken outside the theatre on the night we went to see Spamalot.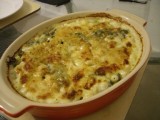 Macaroni Cheese
Thursday 17th May 2007
Just one picture of tonight's dinner - macaroni cheese.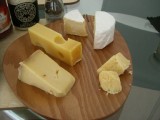 Ploughman's, Afternoon Tea and Haircut
Sunday 20th May 2007
A few pictures from a day which is quite adequately described by the title.