London November 2010

November 2010

More monthly pictures from London.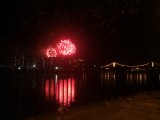 Fireworks
Saturday 6th November 2010
Went out in the evening to watch to fireworks at Battersea Park from over the river.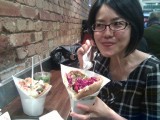 Sunday
Sunday 7th November 2010
Mixed bag of a day including a late lunch at Maoz (a falafel place on Old Compton Street) and chocolates from Fortnum and Mason.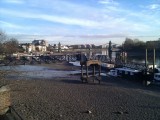 Lunch at the Dove
Sunday 28th November 2010
Sunday lunch at the Dove in Hammersmith.