London October 2010

October 2010

Pictures from London in October 2010.



Monster Munch
Friday 1st October 2010
A couple of random pictures taken on the way home after a few post work drinks.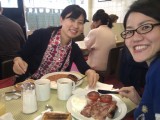 Arty Day Out with Masumi-san
Saturday 2nd October 2010
An art themed out with Chie's friend Masumi-san, starting with breakfast at the Regency Cafe, then including a visit to the Saatchi Gallery and a wander around Hyde Park.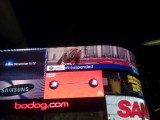 Piccadilly Circus
Monday 4th October 2010
Tried to take some pictures of the real time tube status updates in amongst all the garish neon of Piccadilly Circus.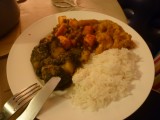 Curry
Wednesday 6th October 2010
Made a rather excellent Indian meal at home tonight.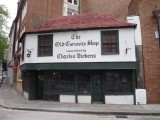 London Metropolitan Archives
Saturday 9th October 2010
A visit to the London Metropolitan Archives for some pub history research. Dinner at Ye Old Cheshire Cheese.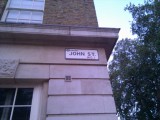 John Street
Saturday 16th October 2010

Brunch at the Boisdale
Sunday 17th October 2010
Brunch at the Boisdale followed by coffee at Tom Tom.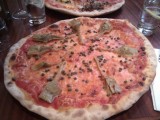 Oliveto and the Crane and Tortoise
Wednesday 20th October 2010
Lunch at Oliveto, evening at the Crane and Tortoise.



Big Ben
Thursday 21st October 2010
Picture of Big Ben on a night out in Westminster with George.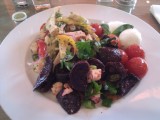 Baker and Spice and Canteen
Friday 22nd October 2010
Lunch at Baker and Spice in Belgravia, dinner at Canteen on Baker Street.



Old Holborn
Saturday 23rd October 2010
Another trip to the London Metropolitan Archives, followed by a wander around some of the older parts of Holborn, taking some pictures of historic buildings.



On the way to Clearwell
Monday 25th October 2010
One random picture at Chieveley services on the M4, on the way to Abergavenny to stay the night before Beck and Dave's wedding.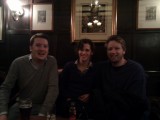 Meeting Sheri
Thursday 28th October 2010
Met up with Sheri and his wife Christelle in London!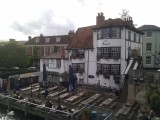 Henley Pub Crawl with Andy
Saturday 30th October 2010
Headed out to Henley for the day for an exploration of the local hostelries with my good friend Andy.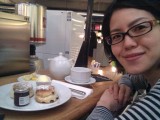 Harvey Nick's
Sunday 31st October 2010
A late afternoon snack at Harvey Nick's.