Abergavenny Christmas 2008

Monday 22nd - Monday 29th December 2008

A week in Abergavenny over Christmas seeing lots of family.



Decorating the Christmas Tree
Monday 22nd December 2008
Shortly after arriving in Abergavenny.



Beaufort Arms
Tuesday 23rd December 2008
A couple of pictures of dinner at the Beuafort Arms in Raglan.


Christmas Eve
Wednesday 24th December 2008
Walked across the meadows in Abergavenny for a bit of last minute shopping at Waitrose.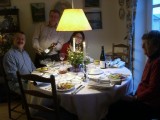 Christmas Day
Thursday 25th December 2008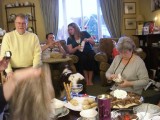 Boxing Day
Friday 26th December 2008
Boxing Day at Louise's, with a quick stop off at Tintern Abbey on the way there.



Abergavenny
Saturday 27th December 2008
A wander into the centre of Abergavenny in the daytime to do a spot of shopping.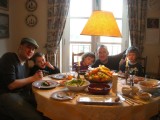 Big Family Get Together
Sunday 28th December 2008
Lots of family descending on Vera and Robin's house on the Sunday after Christmas.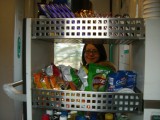 On the way back
Monday 29th December 2008
Just one picture taken on the way back to London.