Weekend in Abergavenny

Saturday 2nd - Sunday 3rd June 2007

A weekend visit to see Vera and Robin, including a visit to St. Fagan's.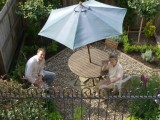 Out in the Garden
Saturday 2nd June 2007
An afternoon spent relaxing in Vera and Robin's back garden.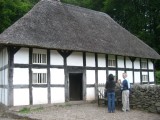 St. Fagan's
Sunday 3rd June 2007
A day out to see the Welsh heritage centre near Cardiff.