Abergavenny

Friday 19th - Monday 22nd September 2008

A weekend in Abergavenny to visit Vera and Robin, which also coincided with the Abergavenny Food Festival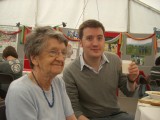 Abergavenny Food Festival
Saturday 20th September 2008
Daytime at Abergavenny food festival, and then back to Vera and Robin's house.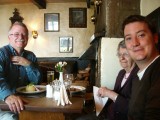 The Bear at Crickhowell
Sunday 21st September 2008
Sunday lunch at the Bear with Vera and Robin.



Newport Station
Monday 22nd September 2008
A few random photos at Newport Station whilst waiting for the train back to London.