A Weekend in The Borders

Saturday 2nd and Sunday 3rd May 2009

A weekend staying in South Wales with Vera and Robin, including a day out in Herefordshire to see some very nice timber framed houses.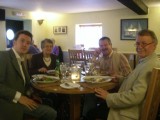 Saturday in Abergavenny
Saturday 2nd May 2009
Just a few pictures from the evenng - dinner at the Charthouse With Vera, Robin and Robert.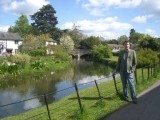 Croft Castle and Herefordshire Villages
Sunday 3rd May 2009
A very pleasant day out with Vera and Robin.