Cornwall Summer 2008

Friday June 27th - Friday July 4th 2008

A week staying at Bar Point, near St. Mawes, on the Roseland peninsula in Cornwall.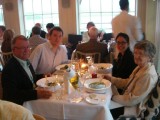 Travelling to Cornwall, and Dinner at the Tresanton
Friday 27th June 2008
Got the train down to Cornwall in the afternoon, picked up our hire car in Truro, then met Vera and Robin at the house before heading out to the Tresanton in St. Mawes for dinner.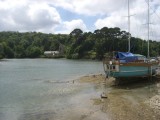 St. Just and St. Mawes
Saturday 28th June 2008
A wonder around St-Just-in-Roseland in the morning, then a trip into St Mawes in the afternoon.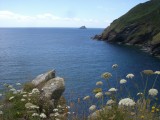 Veryan, Portloe and Gorran Haven
Sunday 29th June 2008
A meandering trip along the coast to the East of the Roseland peninsula.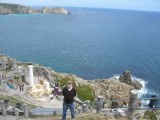 St. Michael's Mount, The Minnack Theatre and a Barbeque
Monday 30th June 2008
Drove right down to the far West, taking in a quick view of St. Michael's Mount, and a good wander round the spectacular Minnack theatre, before then heading back to the house in the evening for a barbeque.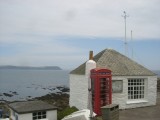 Portscatho
Tuesday 1st July 2008
Visiting the little fishing village we used to go to for holidays when I was a little boy.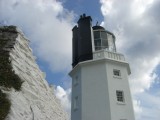 The Eden Project and St. Anthony's Head
Wednesday 2nd July 2008
A visit to the Eden Project (a bit over hyped if you ask me...) and a meandering drive back, including a stop off at St. Anthony's Head to take in the view.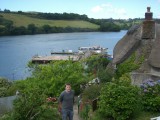 Heligan and The Smuggler's Cottage
Thursday 3rd July 2008
Sounds a bit like the title of a Harry Potter book doesn't it? Anyway, today we went to see the Lost Gardens of Heligan, and then later in the afternoon had a fantastic cream tea at the Smuggler's Cottage, near the King Harry Ferry.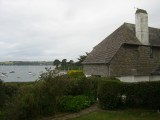 Good Bye Bar Point
Friday 4th July 2008
Just a few pictures as we were leaving the house on Friday morning.