London April 2009

April 2009

Yet another monthly set of odds and sods from London in the spring in 2009.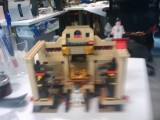 Lego
Thursday 2nd April 2009
A random and blurry picture of some Lego on my desk.



Maneki neko
Friday 3rd April 2009
One random picture of the nodding Japanese cat I have on my desk at work.


Whisky Societ Tasting
Saturday 4th April 2009
Trying the April bottling list at the whisky society.



Regent's Park and St. John's Wood
Sunday 5th April 2009
A Sunday afternoon stroll through Regent's Park to St. John's Wood.



Lunch with Andy
Tuesday 7th April 2009
Picture from the pub Andy and I went to for a quick lunchtime pint.



Drinks in the Gardens
Wednesday 8th April 2009
First drink out in the gardens of the year!



Good Friday
Friday 10th April 2009
A lot of random (mostly mobile) pictures from a meandering stroll around London all by myself on Good Friday.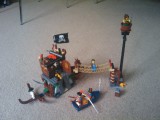 Easter Saturday
Saturday 11th April 2009
Some pictures, mostly of Lego.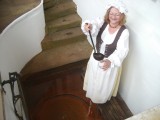 Tunbridge Wells
Sunday 12th April 2009
A day out to visit Tunbridge Wells, taste the famous spring water, and go for a ride on the Spa Valley railway.



Easter Monday, In The Flat
Monday 13th April 2009
A few random pictures from a day spent mostly hanging around the flat.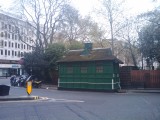 Cabmen's Shelter
Tuesday 14th April 2009
Near Oxford Street.



North London Pub Crawl
Saturday 18th April 2009
An afternoon and evening spent exploring the interesting and historic pubs of Kentish Town and Hampstead.



Sunday
Sunday 19th April 2009
A couple of random pictures of some tulips.