London February 2009

February 2009

Assorted pictures from London in February 2009.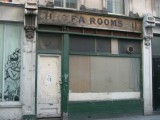 Out for a Walk
Sunday 1st February 2009
A couple of random pictures from a Sunday afternoon walk.



Snow
Monday 2nd February 2009
Pictures of London in the snow.



St. Blaise's Day
Tuesday 3rd February 2009
An evening out around Holborn / Smithfields to mark St. Blaise's Day.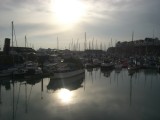 Ramsgate
Wednesday 4th February 2009

Tweed Jacket
Saturday 7th February 2009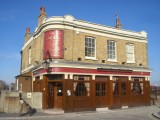 East London Thames Pubs
Sunday 8th February 2009
A very pleasant afternoon out exploring some of the great pubs to be found by the Thames in East London.



London Pub Tour with Yoko-san and Shinichiro-san
Monday 9th February 2009
A couple of pictures from an evening introducing our Japanese guests to some of my favourite London pubs.