London July 2007

Monday 16th July 2007





Whisky
Saturday 7th July 2007
A couple of new bottles of whisky.



Belgo Centraal
Sunday 8th July 2007
A visit to Covent Garden which involved a trip to Belgo Centraal.



Headphones
Tuesday 10th July 2007
Two utterly random and pointless pictures of Chie and I wearing headphones (!).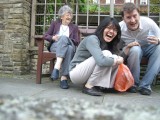 Gin and Tonics in the Garden
Friday 13th July 2007
Enjoying a couple of gin and tonics out in the garden with Vera.



Going to See the Great Grandchildren
Saturday 14th July 2007
Taking Vera down to Guildford to visit her Great Grandchildren.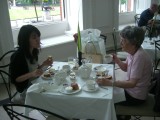 Shopping, Afternoon Tea and Pimm's with Vera
Sunday 15th July 2007
A charming day out in London with Vera - a spot of shopping, a lovely afternoon tea, and then rounding off back at home with a glass of Pimm's out in the garden.



Pimm's Again
Monday 16th July 2007
Felt like knocking together another jug of Pimm's on Monday night.



Hanging up a Picture
Thursday 26th July 2007
A couple of pictures from the evening when we finally got round to hanging up a picture in our flat.



Office Summer Party
Friday 27th July 2007
A handful of random (not that great) pictures from my company's summer party.


Haircut
Saturday 28th July 2007
A couple of pictures of me post haircut.