London July 2009

July 2009

The usual odds and sods from another month in London.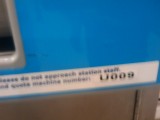 Vending Machine
Saturday 4th July 2009
The Oyster card vending machine in St. Pancras which caused us some angst on our return to London.



Crisps
Monday 6th July 2009
Random pointless picture of some crisps bought back from France.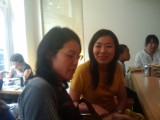 Okonomiyaki
Friday 10th July 2009
A few pictures from a Friday night out, starting with Okonomiyaki at Abeno Too, and followed by a pub crawl in Soho, on the night of the Soho fire.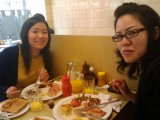 Regency Cafe
Saturday 11th July 2009
Just one picture from a fantastic Saturday morning breakfast at the Regency Cafe.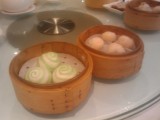 Dim Sum
Sunday 12th July 2009
A few pictures from a sort of Sunday brunch of dim sum at the ever excellent Royal China on Baker Street.



Monday Evening Walk plus Fish and Chips
Monday 13th July 2009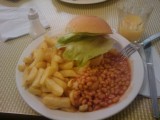 Lunch at the Regency Cafe
Wednesday 29th July 2009
A picture of my veggie burger and chips at the Regency Cafe, and oddly a couple of pictures of a bag of Monster Munch.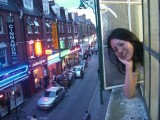 Rankin Live Private View
Thursday 30th July 2009
An evening on Brick Lane, attending the opening night party for the new Rankin Exhibition at the Old Truman Brewery.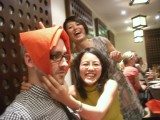 Gav's Birthday
Friday 31st July 2009
A distinctly Japanese themed night out to celebrate Gav's birthday - yakitori at Bincho followed by karaoke at Karaoke Box in Smithfields.