London June 2009

June 2009

Yet another monthly set of pictures from life in London...



Asahi
Tuesday 2nd June 2009
Just one picture of a glass of Asahi.



Kebab Flavour Pot Noodle
Friday 5th June 2009
Good lord no!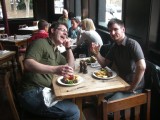 North London Pub Crawl Number 2
Saturday 6th June 2009
A repeat of mine and Andy's previously very successful North London pub crawl, this time with Andy's friend Michael in tow.



Shopping with Chie
Sunday 7th June 2009
Spent the afternoon out shopping with Chie in Chelsea - just a few pictures from our very late lunch at a surprisingly ok Italian cafe on the King's Road.



O Sole Mio
Thursday 11th June 2009
One of those restaurants you always walk past and never get round to actually trying - we thought we finally ought to give it a go...



Saturday
Saturday 13th June 2009
A random collection of mobile pictures from a Saturday afternoon out and about in London.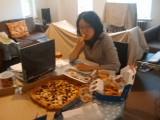 Slobishness
Sunday 14th June 2009
A horrendously nerdy day, when we didn't leave the flat at all, and ordered in pizza for dinner.



Barbican / Smithfields / Farringdon Pub Crawl
Tuesday 16th June 2009
Just a couple of random pictures from a put of the moment pub crawl around Smithfields.



Lunch at Santini
Wednesday 17th June 2009
A couple of pictures of my rather lavish lunch at Santini in Belgravia.



Thursday
Thursday 18th June 2009
A couple of random pictures from my lunchtime outing, plus one of a nicely framed picture of local hero Sir Frederick Seager Hunt.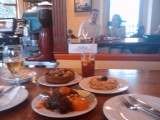 Tapas
Friday 19th June 2009
Just one picture of tapas, our Friday evening meal at our favourite tapas bar - Goya.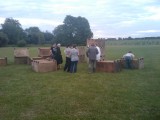 Regency Café and Michelle's Birthday
Saturday 20th June 2009
Breakfast at the superb Regency Café and then the evening in Kent for Michelle's birthday.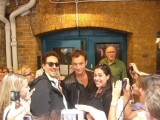 Jude Law
Sunday 21st June 2009
Meeting Jude Law at the stage door after seeing Hamlet (Chie's idea!).