London March 2009

March 2009

Assorted pictures from London in March 2009.



Dust, Chinese Food and a New Port Ellen
Sunday 1st March 2009
A bit of a mixed bag of a Saturday.



Making Ginger Beer
Saturday 7th March 2009
A few pictures from my first tentative steps into the art of brewing.



Westminster
Sunday 8th March 2009
Pictures from a late Sunday afternoon stroll in Westminster.



Laphroaig Cairdeas
Monday 9th March 2009
A few pictures of the bottle of Laphroaig Cairdeas I bought today.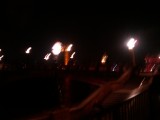 London from the South Bank
Thursday 12th March 2009
One very blurry and awful picture of a what would have been a lovely scenic view of London from the South Bank.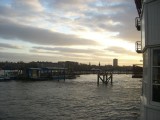 East London pub Tour with Andy
Saturday 14th March 2009
A re-run of last month's East London pub tour, this time with slightly better planning regarding crossing the river, and with my friend Andy in tow.



Birthday at Simpson's
Sunday 15th March 2009
Lunch at Simpson's in the Strand on my birthday.



Sunday Stroll
Sunday 22nd March 2009
One of our aimless weekend strolls, from Pimlico to Kensington.



Wednesday Night Out
Wednesday 25th March 2009
Was supposed to go out with some people from work tonight, that never happened, so instead went out drinking with Chie.