Lucy and Martin's Wedding

Saturday 22nd August 2009

Pictures from the weekend of Lucy and Martin's wedding in North Wales.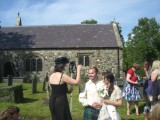 Lucy and Martin's Wedding
Saturday 22nd August 2009
Pictures from the wedding, at a rather lovely little church near where Dad lives in North Wales. I only really took pictures of the ceremony, will post links to other people's pictures of the reception when these become available.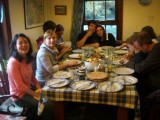 The Day After the Wedding
Sunday 23rd August 2009
Went for a damp (but very nice) walk by the sea in the afternoon, and then had a big family meal in the evening.