Radstock Reunion

Friday 11th - Sunday 13th July 2008

A weekend of meeting up with old friends from university, with the main event being on the Saturday.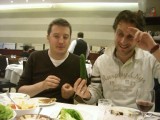 Lorenzo and Chiara
Friday 11th July 2008
A handful of pictures from the day before the Radstock reunion, when Lorenzo and Chiara came to stay with us in London.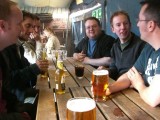 Radstock Reunion
Saturday 12th July 2008
A reunion back in Reading of former Radstock Road inmates, 10 years after most of us graduated.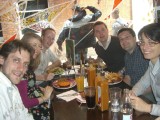 Day After Radstock Reunion
Sunday 13th July 2008