| | |
| --- | --- |
| | Odd Weekend inDorset |
Main | Friday Night| Saturday Afternoon| Saturday Evening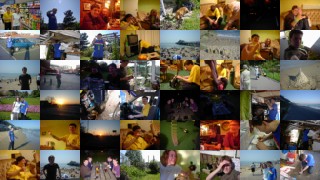 In addition to the pictures (links above), I also took some strange videos...
Nice to see the birth of a new catchphrase preserved forever in digital...
Simon fitting an RCB (?!) into his Mum's garage.
Simon files down an RCB case.
Seagulls flying away from a rooftop carpark in Bournemouth.
..and finally a strange sound of birds tweeting, oddly.