Pictures: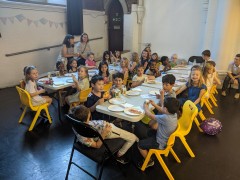 London September 2019
September 2019
Pictures from London in September 2019 including Erika's 7th birthday.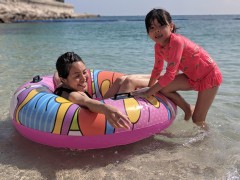 Cote d'Azur August/September 2019
Friday 30th August - Tuesday 3rd September 2019
Our traditional end of the summer trip down to the Cote d'Azur, this time two nights in St. Paul de Vence and two nights in good old Monaco.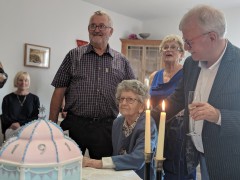 Vera's 100th Birthday
Friday August 9th - Monday August 12th 2019
A long weekend staying at a farmhouse near Abergavenny to celebrate Vera's 100th birthday with lots of extended family.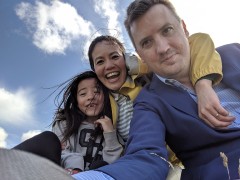 London August 2019
August 2019
Pictures from London in August 2019.

Devon July 2019
Saturday 27th - Wednesday 31st July 2019
Four nights in Devon to visit Dad, with a one night stay on Burgh Island in the middle.

Blog:
- Paris


    [Friday 25th October 2019]
- Wednesday in Rome


    [Wednesday 23rd October 2019]
- Tuesday in Rome


    [Tuesday 22nd October 2019]
- Monday in Rome


    [Monday 21st October 2019]
- Genoa and Pisa


    [Sunday 20th October 2019]
- Florence and Pisa


    [Saturday 19th October 2019]
- London to Florence


    [Friday 18th October 2019]
- Wedding Anniversary


    [Thursday 17th October 2019]
- Protest


    [Wednesday 16th October 2019]
- Arrivals from Japan


    [Tuesday 15th October 2019]