Dressing Up and Front Garden Wine Bar
Posted on 2020/07/16 09:58:33 (July 2020).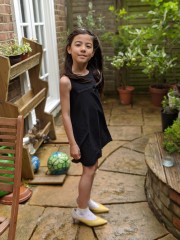 [Saturday 27th June 2020]
Erika wanted to play dressing up for a bit in the daytime, and we did a mini fashion show in the back garden. Later on, Erika was oddly determined to clean the window sills at the front of the house, so we did that together, then we set up a little wine bar there in the evening.


Comment 1
Glad to see the Fleur de lys - it's part of the Hawkins coat of arms.

Posted by John's Mum at 2020/07/17 10:51:39.