Another Search for Snowdrops
Posted on 2022/02/26 08:03:11 (February 2022).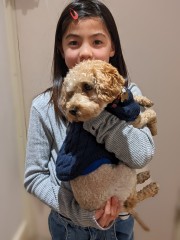 [Saturday 19th February 2022]
I decided to take another longer walk this morning, up to Kenwood House again, to once more try and find the snowdrops that I had heard were there.
In the evening friends from round the corner came to visit, and brought their dog with them.


I made another video of today's walk with some silly background music which seemed to fit the country house backdrop:




Comment 1
Karen na snowdrops desune.
Erika chan otonasii wanchan daite uresisou ne.

Posted by Yoko at 2022/03/01 13:00:14.