North Wales and Dublin

Saturday 15th - Tuesday 18th September 2007

A weekend in North Wales visiting Dad et al, followed by a trip to Dublin for a training course.

Edinburgh and Islay

Saturday in North Wales
Saturday 15th September 2007
A day in North Wales, out for a walk in the early afternoon, and then a spot of tea in the back garden later on.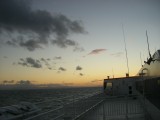 Over to Ireland
Sunday 16th September 2007
Spent the morning in North Wales, then got the ferry over to Dublin in the late afternoon / early evening.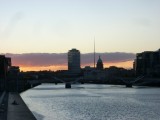 In Dublin
Monday 17th September 2007
Some random pictures taken around Dublin, mainly of things I just happened to pass on my way to and from the office.



Back Across the Irish Sea
Tuesday 18th September 2007
A load of rather grey and uninteresting pictures taken whilst on the ferry back to the UK.