Sicily
Posted on 2007/08/23 00:48:08 (August 2007).
[7th - 20th August 2007]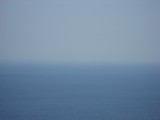 So here they are all the pictures and explanations of the trip that I have just finished in Sicily with Chiara. I hope you enjoy.

The pictures are divided by day and activity, I am sure that you'll get familiar with the nested pages. I have just found out that on the actual pictures page there is not "back to day selector" link.

Sorry for the crappy programming I'll see to add it soon, now it's far to late to do it (almost 2 in the night), I am sure that the old "back" key will work wonders!





Comment 1
Fabulous pictures Lox - I'm glad summer happened somewhere this year, as it certainly hasn't happened here in the UK.

So I assume you had a backup camera then - or bought a new one...?

Posted by John at 2007/08/23 08:12:28.
Comment 2
Exactly, Matteo lent me a camera for Chiara to use, it was an old Sony, but I surely was happy to have it when mine "broke", as for the three days before we bought the new one we used only that...

Posted by Lox at 2007/08/23 08:31:46.
Comment 3
O Dio ! Sempre cosi carina, la tua ragazza !

Posted by Sheri at 2007/08/25 13:59:37.
Comment 4
Honestly, superb pics !

Posted by Sheri at 2007/08/25 14:04:43.
Comment 5
Thanks Sheri!!! Well You are alive after all!! It's good to see that every now and then you take some time to pop in la Maison... What are you up to comrade?

Posted by Lox at 2007/08/25 14:55:21.
Comment 6
Splendid pictures, Lox! Marvellous! You have a good eye for a photograph - every one a gem! Loks like a great holiday! :)

Posted by Nigel at 2007/08/26 08:38:49.