Asia in March
Posted on 2009/04/03 18:37:36 (April 2009).
[Tuesday 3rd March - Friday 27th March 2009]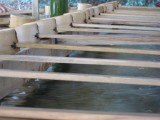 Just a post for the pictures that I did not have enough time to post before... Enjoy! :D



Comment 1
Very interesting pictures Lox!

Particularly, people are interesting aren't they! I'm glad you were brave enough to take some pictures of strangers, I'm usually not.

Posted by John at 2009/04/04 08:20:48.
Comment 2
John: At first usually have a lot of concern about taking pictures at strangers... but after a while... :D

Glad you liked them!

Posted by Lox at 2009/04/04 15:34:12.
Comment 3
It is going to take me a good amount of time to get those pink pussy girls out of my head.....

Posted by Simon W at 2009/04/07 15:37:53.
Comment 4
Simon: Don't tell me.... :D

Posted by Lox at 2009/06/12 06:08:09.