Pictures or non Pictures?
Posted on 2006/11/16 09:34:27 (November 2006).
[16th November 2006]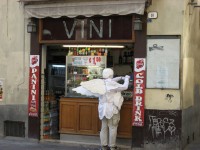 Angels used to fly not to drink wine

let's try some indentation issues that might arise

Looks like working ok...



Comment 1
Yup it works fine! :P

Posted by Lox at 2006/11/16 11:00:11.
Comment 2
Nope... .:( I tried to post a proper message and it crashed!! :(

Posted by Lox at 2006/11/16 13:58:33.
Comment 3
Well, at least the photos were splendid! I *do* like seeing where you are in your travels! (And John too!)

Yeah, the text-wrapping is off a bit. Are you using Photo Studio or the ASP scripts? (I haven't tried the ASP yet... too scary!! :))

Posted by Nigel at 2006/11/16 16:25:37.
Comment 4
I think I might have sorted out the pictures thing.

Posted by John at 2006/11/17 12:14:53.